Electric Vessel Supply Chain for Singapore
Eng Hup Shipping partners with Keppel Offshore & Marine to pilot fully electric harbourcraft for operations in the port of Singapore.

9th August 2021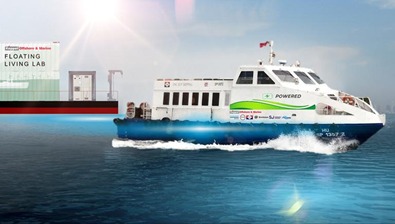 Share this story
As a member of the consortium led by Keppel Offshore & Marine, Eng Hup Shipping is proud to pave the way in maritime electrification as the vessel owner and operator of one of the first fully electric harbourcrafts to be launched in Singapore.
We will be retrofitting Eng Hup Shipping's existing passenger ferry with systems for the vessel to be electric-powered, as part of the bigger plan to develop Singapore's first comprehensive electric vessel supply chain by 2025.
With 1,600 diesel-powered harbourcrafts currently operating in the port of Singapore, this electrification effort will help drive the industry's green transformation, and support Maritime and Port Authority of Singapore (MPA) and Singapore Maritime Institute (SMI)'s broader plans to mitigate greenhouse gas (GHG) emissions by the maritime transport sector.
Read Keppel O&M's press release here, MPA's press release here and an industry news coverage here.